The Best Solution
In my first CPQ-focused blog post "Real World CPQ in Salesforce", I discussed what CPQ is and what some of your options are.  In this post, I talk about the many reasons companies choose AgileQuote, including its ease of use, rich feature set, quick deployment, and low cost.  Our application can be implemented in hours and saves countless clicks when creating quotes and opportunities.  But don't just take our word for it, let's review some actual examples!
Speed
Three Wire Systems, a technology solutions provider for government and military, was looking for a tool that improved their speed and accuracy for processing orders.  The current crop of applications didn't meet their criteria, so they turned to AgileQuote.  Simone Feldman, former Sr VP of the Technology Business Unit put it very succinctly: "The flexibility offered by AgileQuote has made all the difference for Three Wire Systems, allowing us to customize on the fly and streamlining our ability to go from RFQ to quote in less than 25% of the time it [used to take].  This has improved our reporting capabilities for tracking sales and quotes and made forecasting straight from the system possible."
Not only is creating Opportunities and Quotes fast, but implementation time is also lightning quick and easy.  The goal of the tool was for customers to be able to self-implement in a few hours or a day, not in weeks or months.  All configuration is accomplished via setup screens, including quote line templates and powerful product search filtering: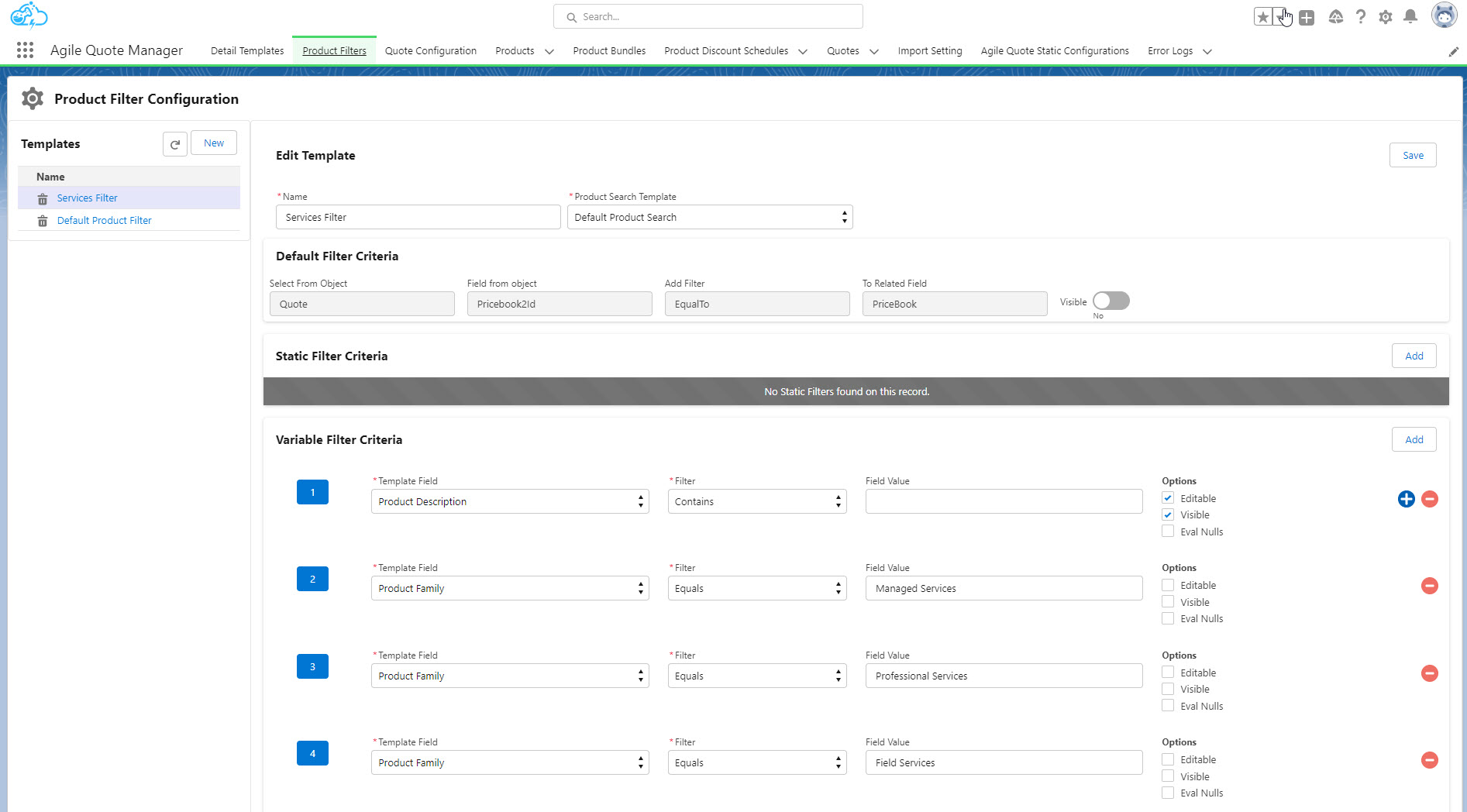 Configurability
Another technology solutions provider, Moving On IT Solutions, required a quoting tool that was intuitive and flexible.  Compared to our other customers, they had a unique use case that AgileQuote and Salesforce easily managed: the ability to sell the same hardware SKU in different conditions such as New, Used, or Refurbished: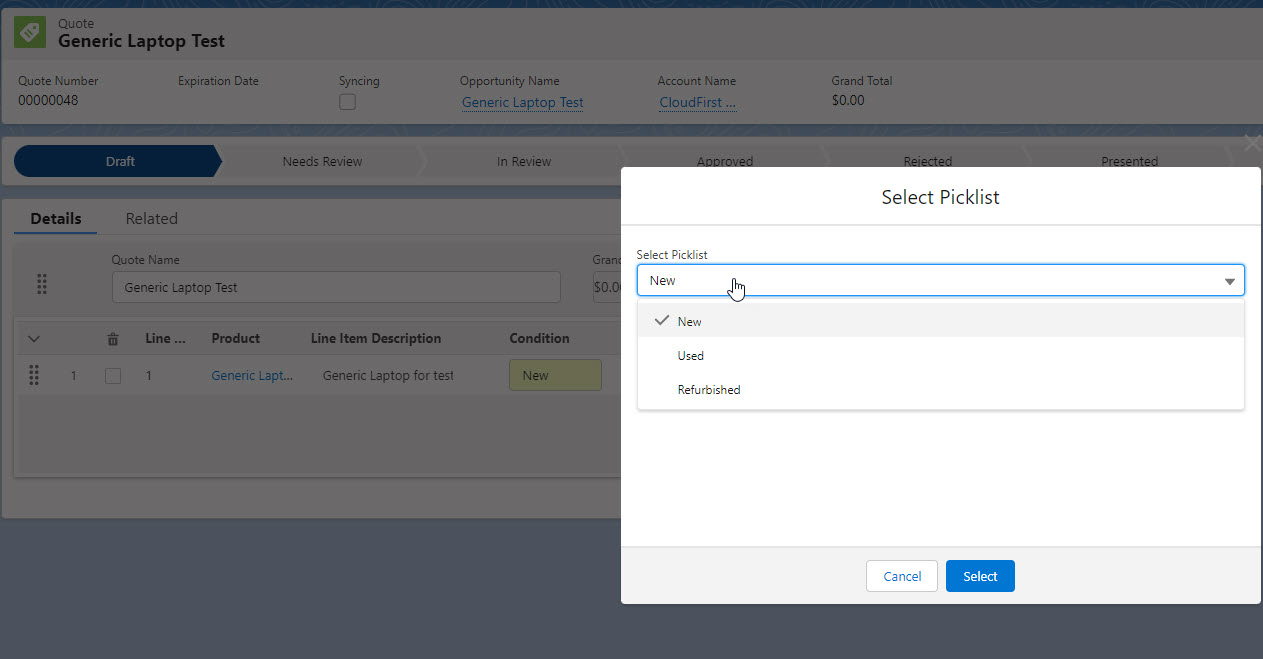 As Jan Collis, the CEO of Moving On IT states, "AgileQuote allows our team to easily create quotes for our customers based on their needs.  We are relatively new to the Salesforce platform, and AgileQuote has made adoption a breeze.  We're able to have a quote to our customers within minutes of getting off the phone with them!" 
Functionality
AgileQuote provides functionality that you usually find in larger, more expensive applications such as product bundles, pricing discounts, dropship/fulfillment, and custom error handling.  Because AgileQuote uses the standard Salesforce quote objects, we can provide custom processing and implement business rules easily via Flows.
It was important for CloudFirst Labs to provide structured visibility and to allow processing via standard Salesforce declarative methods, using clicks not code.
Try It, You'll Like It
Customers can always visit our AppExchange listing and start a trial in a Sandbox, which is what we recommend.  We provide configuration documentation, Quick Start guides, and YouTube videos to get you up and running, and the team is always available to answer questions or review your use cases before or during your evaluation!