Lightning Service Cloud Basics
Salesforce is made up of many different applications designed to help users work faster and more effectively. Among these applications is Service Cloud. Unlike focusing on sales activities in Sales Cloud for example, Lightning Service Cloud lets you provide and track customer service activities. Service Cloud uses records called Cases to track customer issues and requests.
Service Cloud comes with several benefits that could be enough to sway you to incorporate the product into your own Salesforce environment.
1. Service Console
Service Console is a tool that comes built-in to Lightning Service Cloud. This tool provides your support team with as much information as they will need to work each case.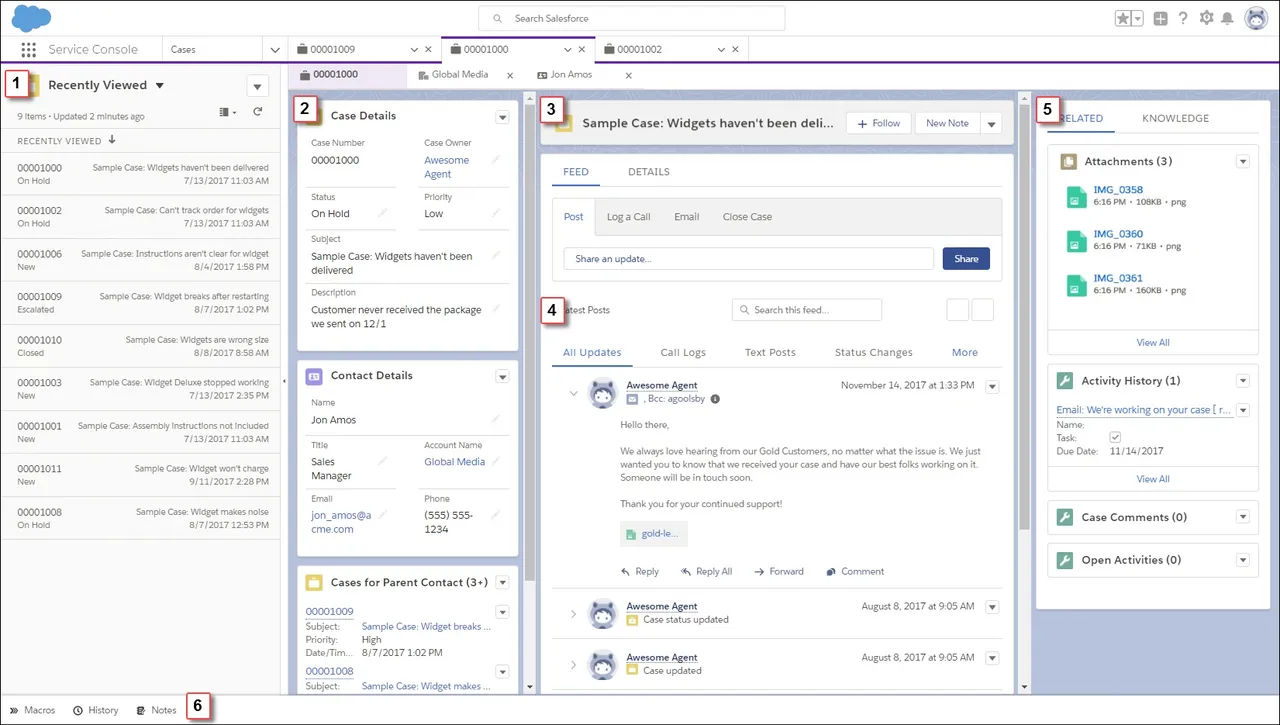 By default, Lightning Service Cloud displays:
A list view of cases to easily navigate among records, fast. Each case opens in its own tab at the top of the web page.
All information related to the case being viewed, for example contact and account information, and other cases opened by the contact.
A highlights panel with basic actions to take on the case.
The case feed displays case history information including posts between the customer and support, call logs, and record changes.
The knowledge component shows articles related to previous cases and can be attached to a case. This is only available if Knowledge is active in your environment.
The utility bar contains tools to help users work more productively such as notes and history to go back to previously viewed records.
2. Automation
Did I mention that automation withing Lightning Service Cloud rocks? For example, people or teams can have cases assigned to them automatically. Consequently, you can be sure a customer in need is always directed to the right place. These assignment rules can be customized to meet specific criteria. Subsequently, they can also be automatically escalated if the case hasn't been closed after a certain amount of time. Lastly, auto-responses can be set up for cases, to email customers when their cases have been created.
3. Channel Flexibility
Service Cloud supports many different channels to help your support team be able to interact with customers in any way that the customer prefers. For example, the two most common channels are via email and web form. Admins can set up email-to-case to give customers the ability to create cases simply by sending an email. Web forms allow customers to create cases within their own self-service community (Another feature of Salesforce). Social media, website chats and text messaging channels can also be plugged into Service Cloud.

4. Metrics
Service Cloud comes with built-in service metrics to keep track of internal response rate, the average time it takes to close a ticket, customer satisfaction, and much more. Most importantly, these metrics were designed to help companies see where improvements should be made to ensure top customer service. Available metrics are found on the Service Setup Home screen: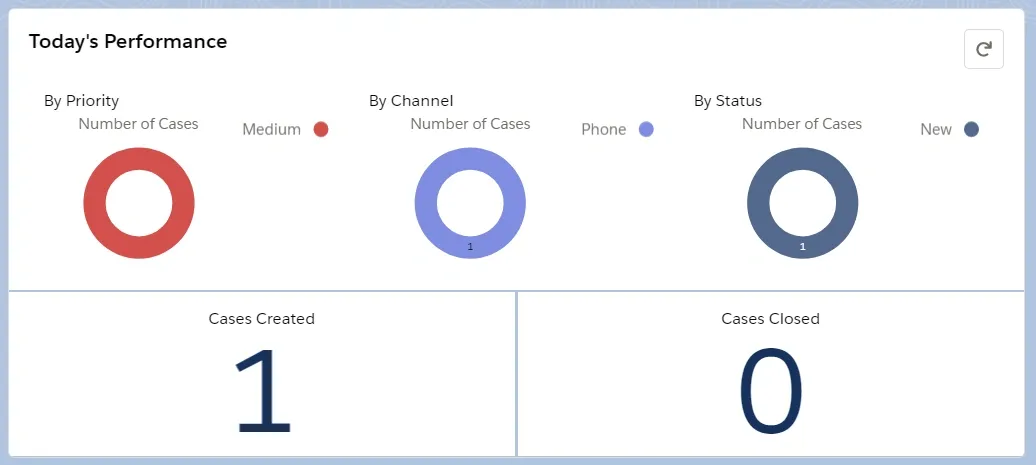 Easy as 1-2-3
In the end, if your company is using Salesforce but also using a third-party app to track of customer issues, we highly recommend you consider Service Cloud. All your employees working within the same system, with minimal setup, is a huge benefit of Service Cloud. Above all, it's extremely quick and easy to learn!
To learn more about Lightning Service Cloud or talk to one of our experienced consultants, contact us today!